Bizmates is perfect for home-based teaching! 
Please read from the beginning until the end. Every detail is helpful. 🙂
I claim this not because you're about to read an article but because of the POSITIVE EXPERIENCES and RESULTS I gained from this stint.
What you are about to read, Bizmates Application Guide: How and Why, are all based on my personal experiences.
When I decided to apply for Bizmates, I was constantly searching HOW to do it. I read the process stated on the Bizmates website, forums, and reviews on Facebook. What I missed was WHY I should apply at this company.
As an instructor for almost 8 years, I had experienced working with Koreans, Chinese, Filipino students, and professionals from various ESL tutorial schools and even universities in the Philippines.
In 2018, I needed to focus on more important matters – personal endeavors, projects, graduate school,  and others. Accomplishing all of them required the following: flexible schedule, good compensation, and rewarding experiences.
Honestly, I found those THREE  important things at Bizmates. Anyone who wants to EXPERIENCE the same must read the Bizmates application guide below to answer the questions:
HOW and WHY
ANYONE can apply.
The first Bizmates application guide emphasizes how open the company is in collaborating with anyone despite not being an English major.

 
Yes! You don't need to be an English major to work for Bizmates. However, you need to secure three things:
a. Tax Identification Number (TIN): Every Filipino worker has one registered TIN. If you can't remember your TIN, you can verify it online, go to the your registered RDO, or call the BIR Hotline: 8538-3200.
**Once you pass the demo, you will be required to register as self-employed in BIR. I will post a separate blog post for this, or you can ask me for inquiries below. Please note that you can start teaching while in the process of changing your status in BIR.
b. Government-issued ID: This is for verification of identity. SSS, UMID, Philhealth, Pagibig, or Postal Id. I used CamScanner smartphone app when they asked me to upload or send a copy of an ID.
**CamScanner app is the real hero for any scanning transaction!
c. BPI Account Number: This is for the receiving of your service fee. Just input your BPI account number if you have an existing one. If you don't have a BPI account number yet, you may open a BPI Express Teller Savings account for only 500php (initial deposit) and 3000php (maintaining balance to be completed in 1 month).
**You may complete this once you're done with your Final demo.
Complying with requirements is EASY.
The second Bizmates application guide erases any negative perception on the process. The easy compliance as to how you should apply is another answer to "why".
How you transform your workstation based on Bizmates requirement is easy. Here's what you need to do:
a. Well-lit work space: This is the easiest as you can simply use Philips LED Bulbs and Miniso Lampshades to make the room appear well-lit.
b. White background: I used THREE pieces of white cartolina instead of a white curtain. I never got a complaint from the trainers, and students because of this.
c. Laptop or PC: You are not allowed to use mobile phones or tablets. Your laptop must be at least Intel Core i3 to be efficient. I use ASUS VivoBook XB40U with i3 intel core. I've been using it since May 2018. So far, it works perfectly and I have never experienced any lagging while having classes.
**You may purchase this kind of laptop at Automatic Centre for installment up to 24 months.
d. Noise-cancelling headset and webcam: I recommend you investing in these devices since they are crucial in making the quality of your video and sound good. In my case, I'm using Logitech C270 Webcam (1,350php) and Logitech H540 USB Headset (2,350php). 
e. Wired internet connection: Make sure that your internet connection is WIRED (DSL, Cable, or Fiber) with a minimum speed of 1MBPS download and 0.5MBPS upload. Fortunately, PLDT Fiber connection is available in my place. I decided on applying for at least 20MBPS and it works efficiently for me! As for the LAN cable, I purchased 30 meters (this is too much) at SM Annex and it's working until now.
**During the interview, you'll be asked to share screen to check whether it's wired or wireless. They will also ask you to send the speedtest result with Tokyo as the server. You may look at the photo below which shows my speedtest result on December 5 at 12:18PM. It's raining while I was writing this article.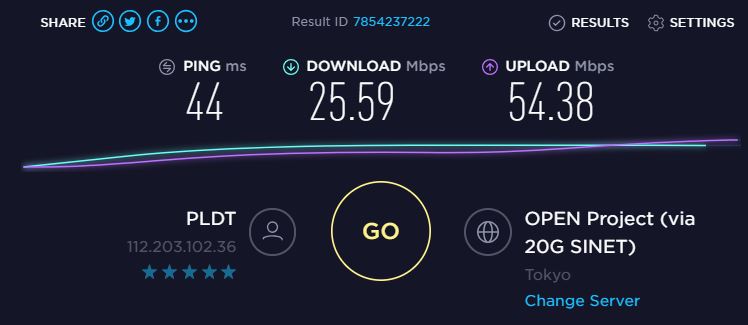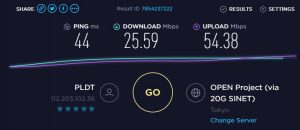 Teaching schedule and strategies are CONVENIENT for trainers.
The third Bizmates application guide shows the company's edge to its competitors in terms of schedule and strategies.
Some online classes require their trainers to work for a FIXED schedule. In the Philippines, there are many unexpected circumstances: inclement weather, sudden power outage, noisy neighbors, and family emergencies. This increases CANCELLATION rates which will affect not only your SERVICE FEE but also your KPI. It adss up to your stress too.
At Bizmates, you are only required to teach at least 10 hours per week, or 20 teaching slots (one slot is for 25 minutes). 
It's not DIFFICULT to achieve it, right?
How I do it: I open my slots a day before the schedule to ensure bookings and unexpected emergency. During peak hours, when the portal shows that they need more trainers, you can open your slot at least 10 minutes before the time.
New trainers schedule (less than 500 students): 
Weekdays: 4AM-9AM; 5PM-12MN

Weekends: All slots
**Open at least 20 slots (or 10 hours) anytime based on the above schedule. Open whenever you want. The schedule is never fixed.
Assessors schedule (more than 500 students): Once you've reached 500 lessons (can be achieved in 1-2 months!), you will be offered an assessor training. Once you pass this, you can open your slots ANYTIME (10AM, 11AM, 12NN, or 1PM!). I achieved this after 2 months despite not teaching regularly as others do.
**My favorite teaching schedule is from 3:00PM until 8:00PM with one 30-minute break. They are not considered peak hours but I still get booked.
I'm always fully-booked even though I have met more than 1000 students.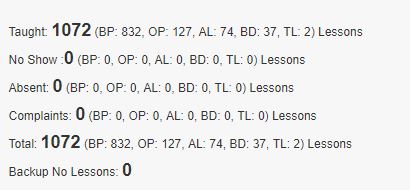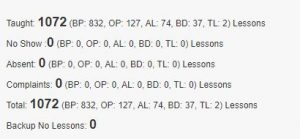 How you should TEACH the materials is another GOOD REASON.
Bizmates uses original materials, and these materials include TRAINER'S GUIDE as to how to teach it. Amazing, isn't it?
The guide includes suggested flow of the lesson, follow-up questions, and even meanings of difficult words. For other schools, they only provide the materials without any guide. But at Bizmates, they prioritize STANDARDIZED teaching and quality among trainers.
**During the demo lesson, the guide includes HOW you should teach it. You just need to read it, and watch the video lessons to guarantee passing scores.
The BEST WHY: ROOM for Growth!
What is the best why of the Bizmates application guide? The best why: room for growth. As you meet new students, you will be able to grow in many aspects.
When you are working at home, you might think that there's no room for improvement. However, the best WHY for the Bizmates Application Guide is the fulfilling and rewarding experiences.
Remember that you will be talking not only with English students but to experienced employees, overseas representatives, managers, executives, and even CEO! I had a privilege to talk with respected Japanese with crazy jobs! Due to confidentiality, I can't divulge the information. But can you imagine the kind of wisdom you can gain from the input of these students? 
With the help of  Bizmates materials featuring challenging and inspiring stories, students can share their perspectives that might be new for you. They serve as my MENTORS not only for career but also in life. How they succeed challenges while maintaining work-life balance erases any excuses I have not to strive hard everyday.


Upon receiving kind words from the polite and well-mannered Japanese, the experience becomes even BETTER.
BONUS (Must Read): 
The Bizmates application only takes 6 steps: Application via website, English test, Interview, Training, and Final demo.
Starting rate is at 140 pesos! This is FAR better with other English tutorial companies. You can increase your salary every 500 lessons achieved which is possible in 1 or 2 months.
You can be PROMOTED and do MORE things aside from teaching like writing articles, being featured in the website, and others!
Certificate of Registation from BIR can be used for many processes like visa application, loan requirements, and others. PLEASE do not work for any company without TAX. It will not benefit you in the future.
Process in 2-3 weeks and start teaching IMMEDIATELY. In my case, I finished it in 3 weeks because I gave myself 5-7 days before booking my OWN INTERVIEW SCHEDULE. Yes. If you are confident, you can make the process QUICK because you can CHOOSE an EARLY DATE.
In this process, the secret is to READ, WATCH, and STUDY. They will give you EVERYTHING you need to pass. You just need to READ, WATCH, and STUDY all of them.
I hope this article has helped you in taking the first step. 
The best time to start is NOW. 
Click the APPLY NOW or this link at Bizmates Website.