Register and pay Meralco bill online using credit card or debit card for two reasons: convenience and efficiency!
Let's face it. We live in a fast-paced society due to technology and relentless demands from our responsibilities. Everyday, we focus on getting things done until we set aside the simple tasks. One of the things we forget is paying our Meralco bill. Odd, isn't it?
One day, we'll see our bills piled up until it becomes a burden to pay it.  The solution to these possible disasters is to register and pay Meralco bill online using credit card or debit card. As mentioned above, we live in a different society now, and incorporating technology is the most efficient way to achieve convenience.
When I decided to do it, I've never looked back. I can review my account anytime without any hassle. Don't you know that it only takes less than 5 minutes to do it?
Here's How to Register and Pay your Meralco Bill Online using Credit Card or Debit Card
Step 1: Visit Meralco Online and Register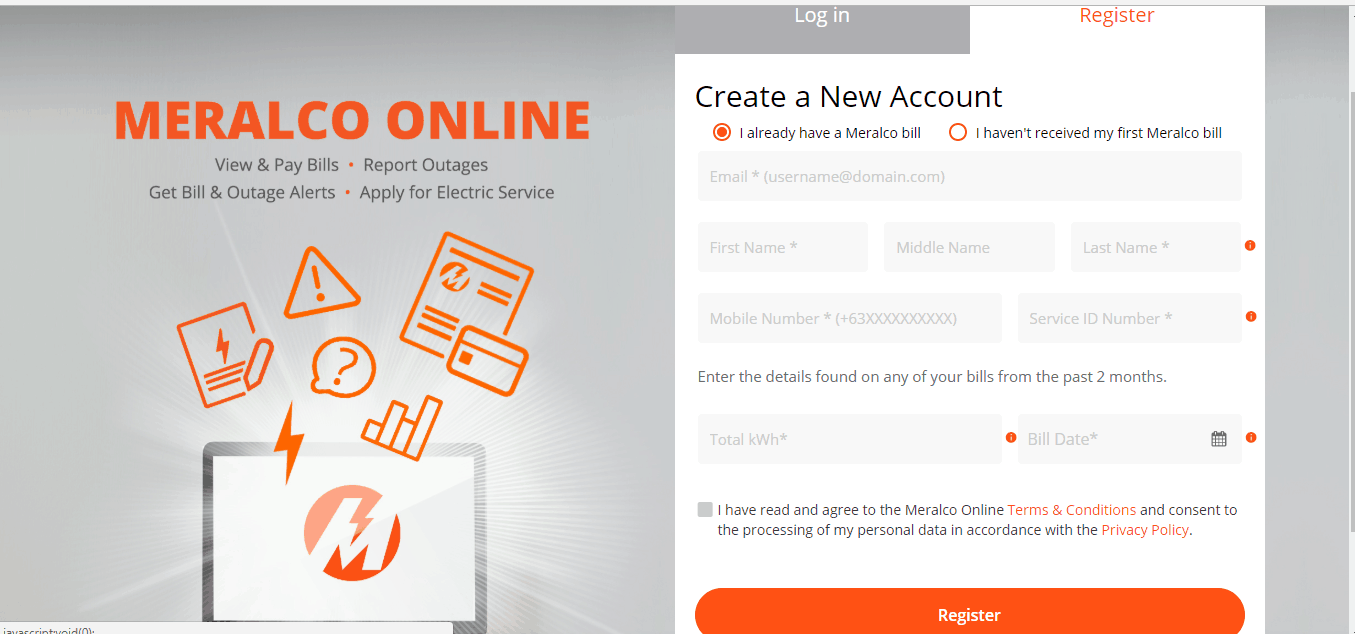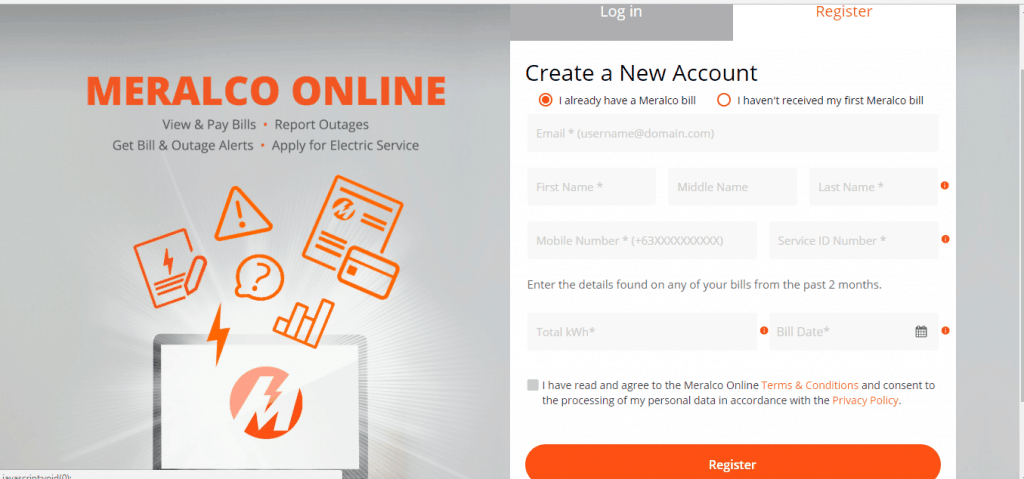 When you click this LINK, you will be redirected to Meralco online website. Fill out the necessary information which includes the following:
Active Email Address: Receive notifications from time to time especially when your bill is posted.
Full Name: You don't need to be the account owner of the Meralco bill.
Mobile Number: Add an active number for customer service communication.
Service ID Number: This is found below the SERVICE INFO section.
Total kWh: Look below the BILLING INFO section on the left side. (Ex: 143 kWh)
Bill Date: This can also be found on the BILLING INFO section.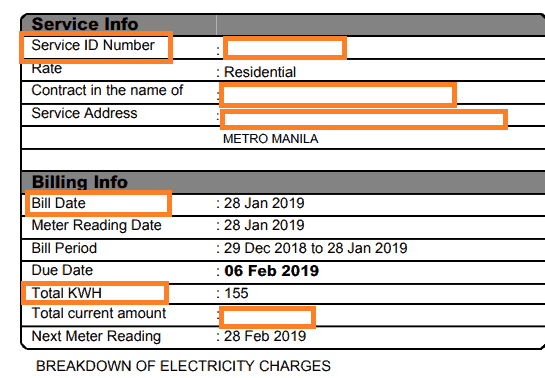 Click REGISTER and follow any instructions for verification purposes.
Step 2: Check your Meralco Account Number and Total Amount Due
You will see the total amount due on the upper left corner of the account. Please note that this shows the TOTAL amount to be paid. You may always click VIEW BILLS in case you wish to check your unpaid and paid bills. It also has a PDF version that can be downloaded and printed anytime even though it hasn't been delivered yet.
Click the PAPER ICON to be directed to the PDF version.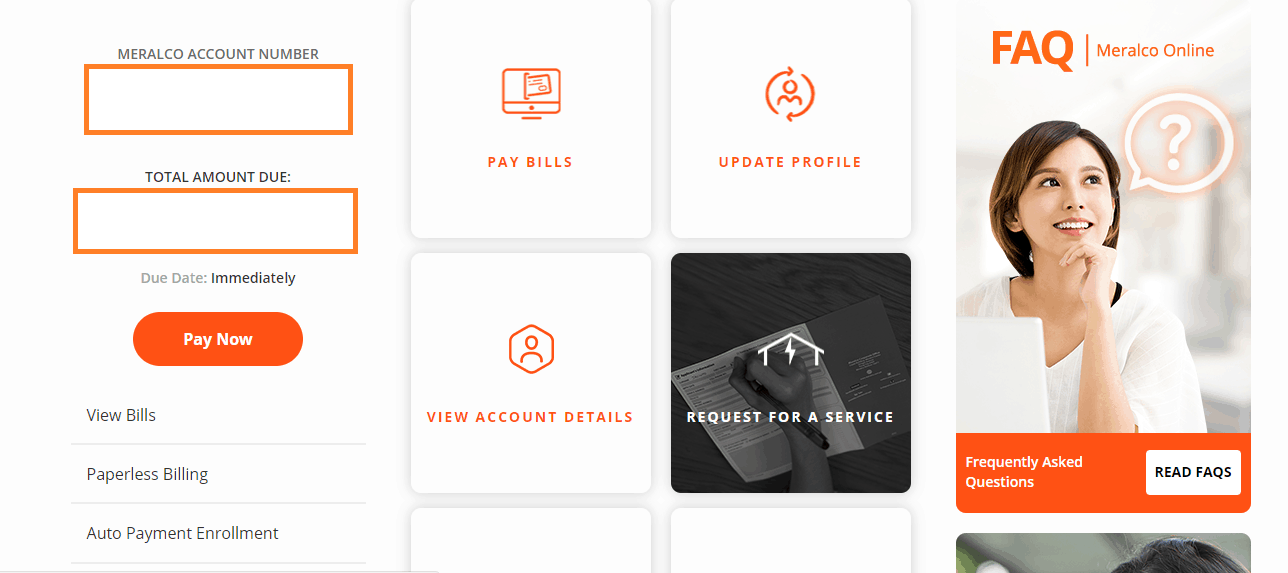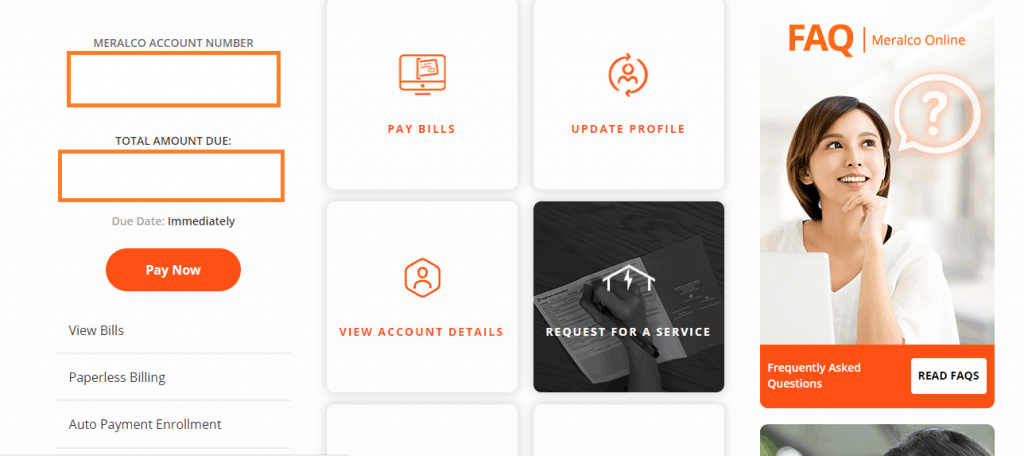 Step 3: Click Pay Now and Choose Payment Options: Credit card or Debit card
When you click pay now, you will see three steps: bills selection, input payment details, and review payment.
Review your amount in the bills selection. Once done, select payment options from any of the following:
Credit card
Debit card
Prepaid card (Paymaya, Smart Money)
Prepaid card (GCash)
Enter the following information:
Cardholder's Name
Billing address
Card Number
Expiry month and year
Card security code
Note that the above details require the cardholder's information, not the account owner of Meralco, for verification process of the payment.
Once done, click NEXT and perform verification process of the bank account through OTP or birth date. This depends on the bank account.
You will see a completion process.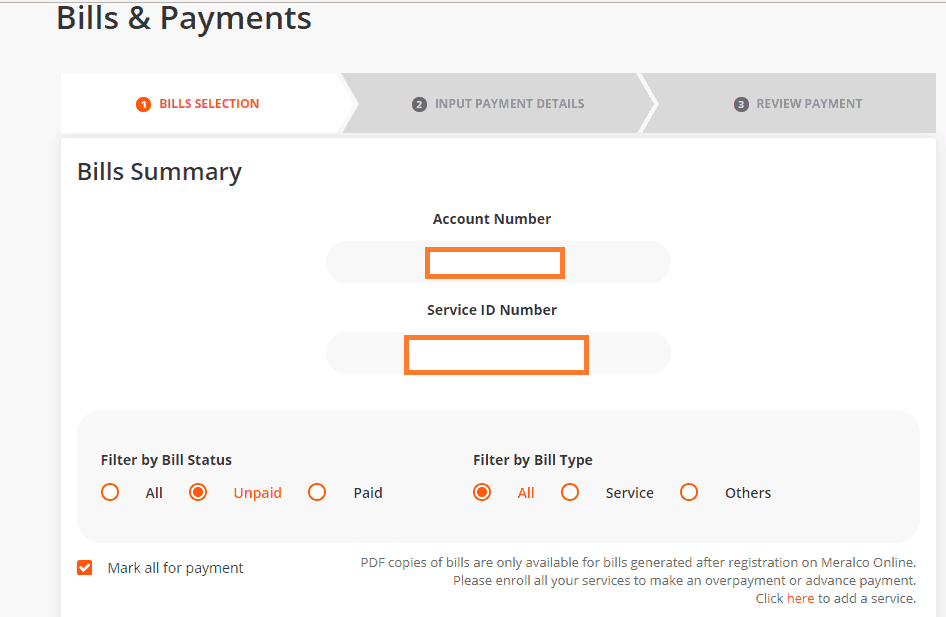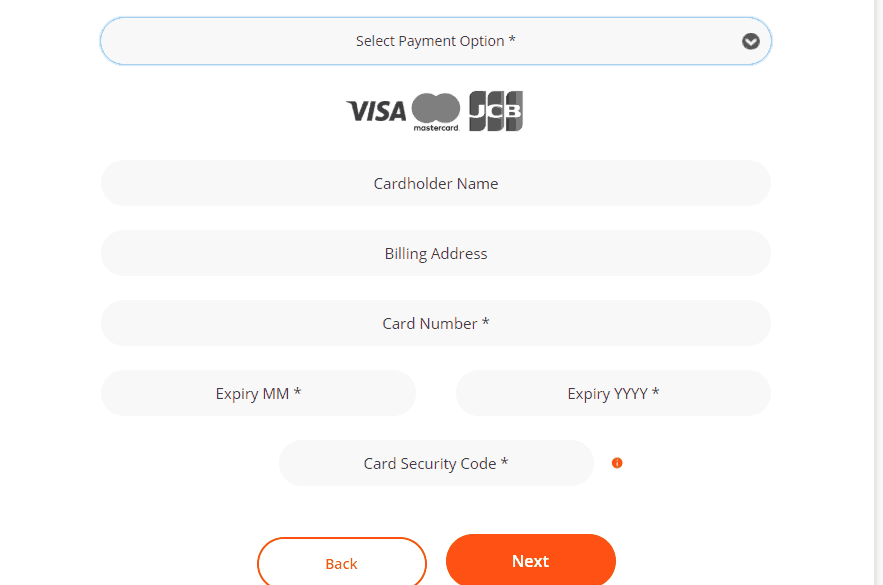 STEP 4: Wait for the Payment Confirmation E-mail
Once everything is clear, wait for the payment confirmation e-mail. That's it! You're done and worry free. You don't have to wait for the late delivery of the statement account and have excuses for unpaid bills.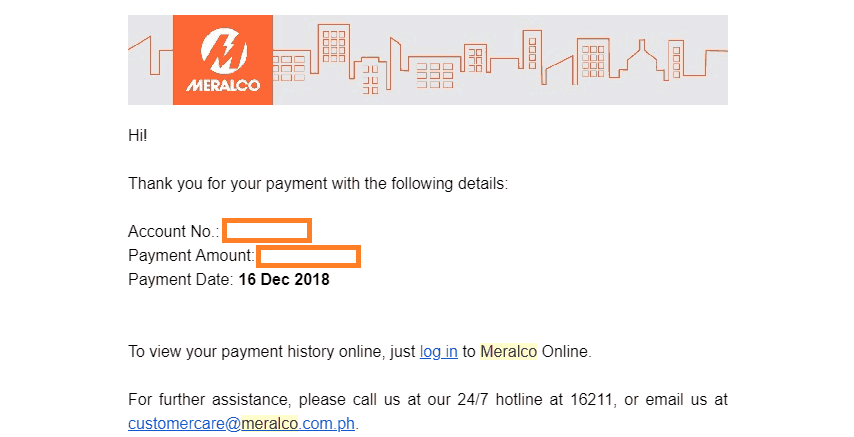 Other Perks of Online Meralco Account
Dashboard offers other options such as activity tracker, updating of profile, and requesting for service.
Track outage report incidents, or submit outage reports yourself for better assistance.
Explore other options of paying such as AUTOPAYMENT ENROLLMENT.
Enroll on a PAPERLESS BILLING and save the environment.
Look for FAQs regarding other payment options.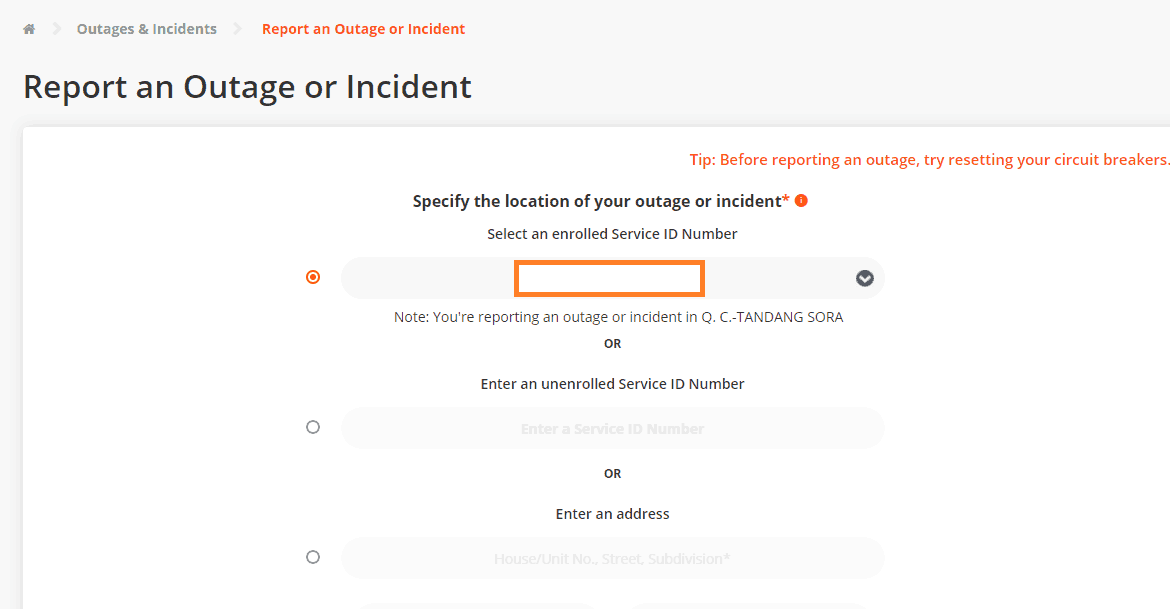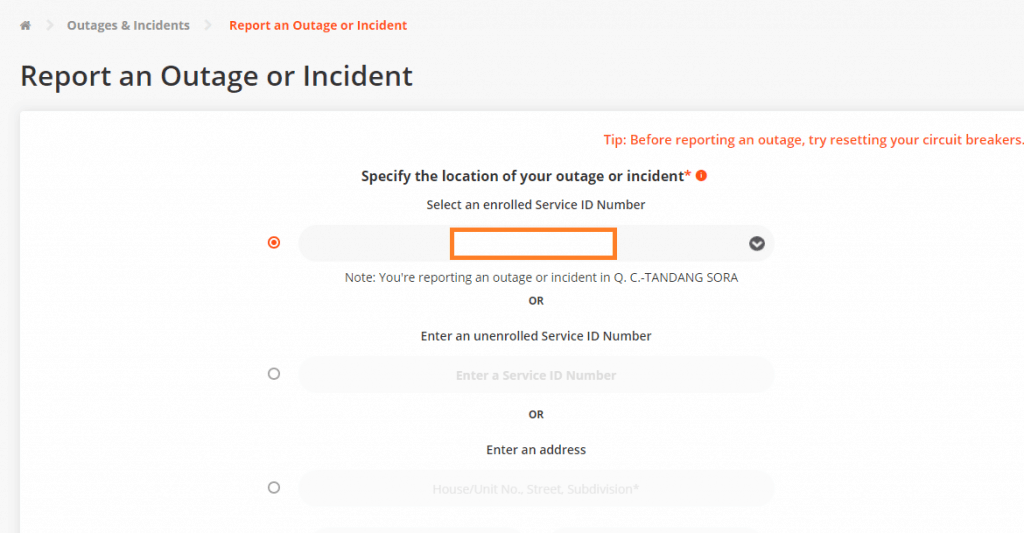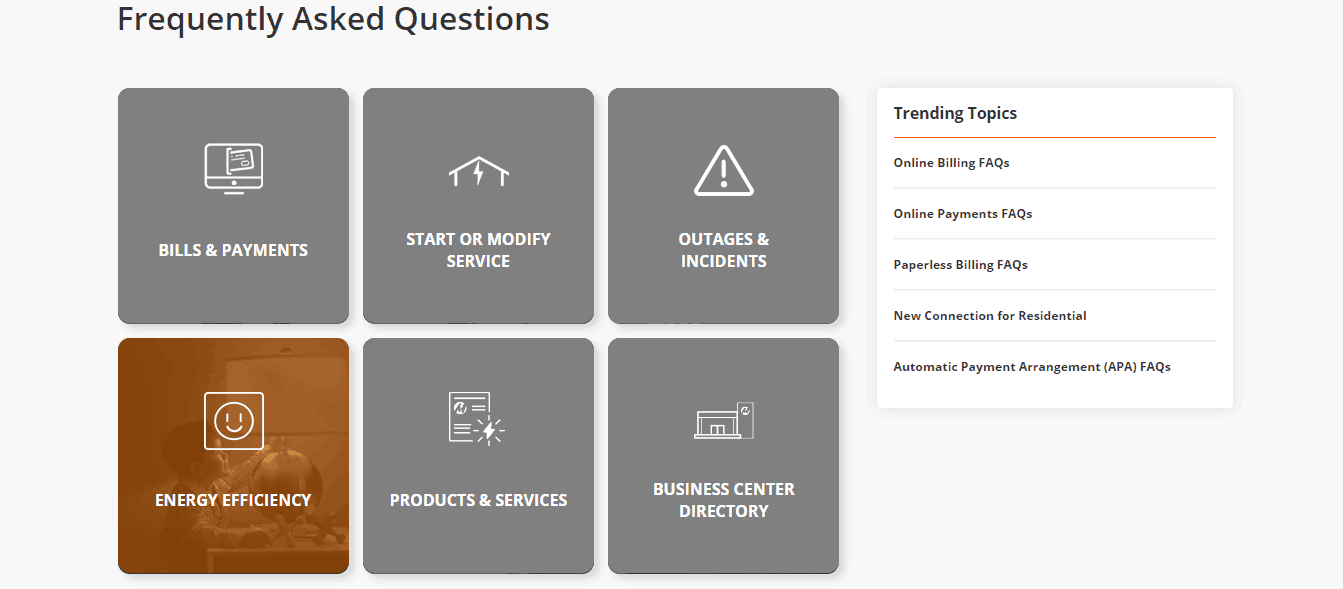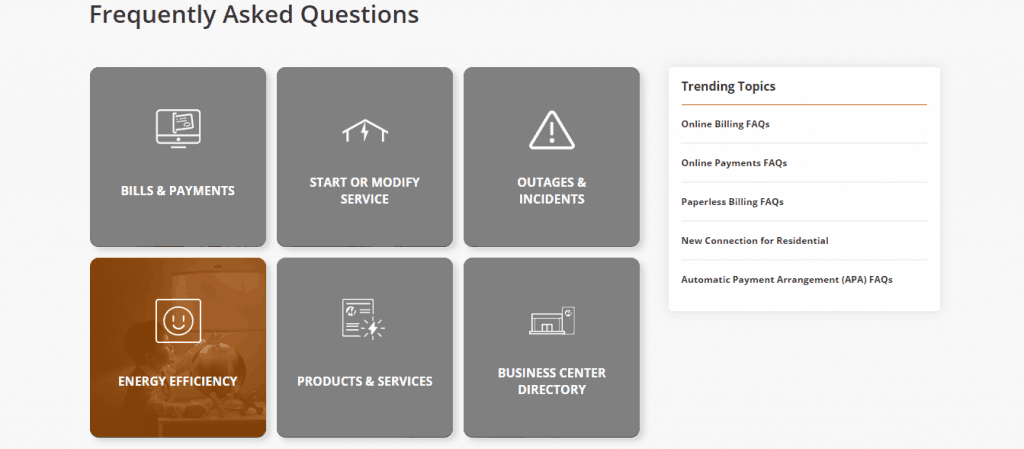 or
Comment below.