If there's one app I truly enjoy using its features, no doubt it's GCash. 
GCash features set it apart from other online applications. For so long, it has been my life-saver from long queues, sudden money transfers, and emergencies. While others use it for shopping, I mostly use it for work or business needs. 
Given the current policies for quarantine causing spike on contactless transactions, there's another good reason to download and use this app. It has many but I have 5  favorite GCash features.
Let's Get Started
After downloading the app, the first thing to do is to set up your profile. In using this app, credibility by putting correct information is a must. There are three verification steps: basic level, semi-verified, and fully-verified.
Once you've been fully-verified by submitting your valid ID, you can then maximize all GCash features.
Bonus:
You can register a non-Globe number. It's open to all network.
Nominate your four-digit MPIN so you don't have to enter your password all the time.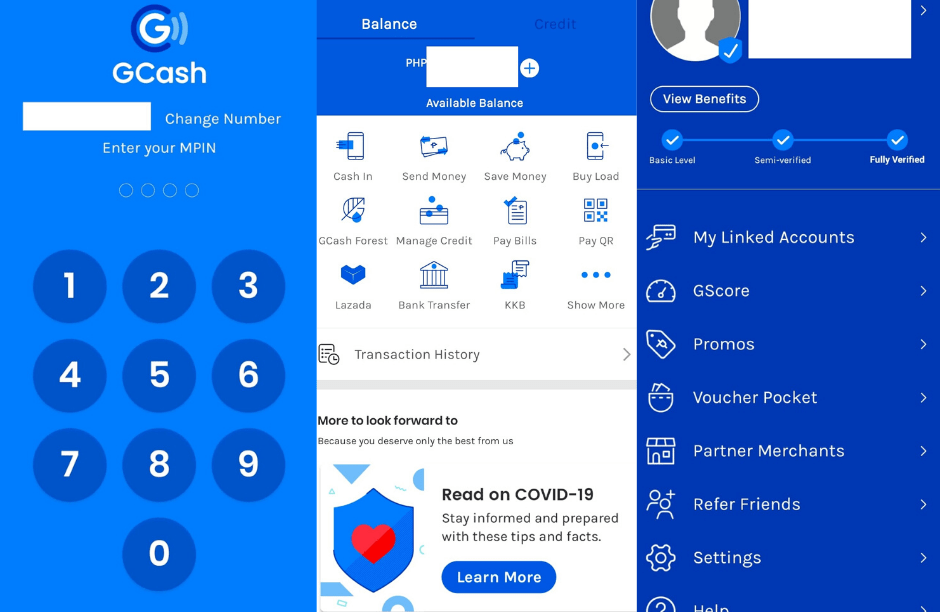 How do I cash in?
Good question! It's also one my considerations in choosing a bank or money app. I hate it when it's too difficult to cash in since I'm not a fan of waiting for hours just to get it done.
There are three ways on how to add credit to your GCash wallet:
Online Banking: BPI, Visa or Mastercard Debit Card (cash in via credit card is not yet supported)
Over-the-counter (View Cash-in Locations): 7-11, Machine Cash-in, Department Stores, etc
Remittance (or ask your friend to cash in money for you)
Security of cash in depends on which you have chosen. I usually do it via BPI which also requires you OTP to verify amount.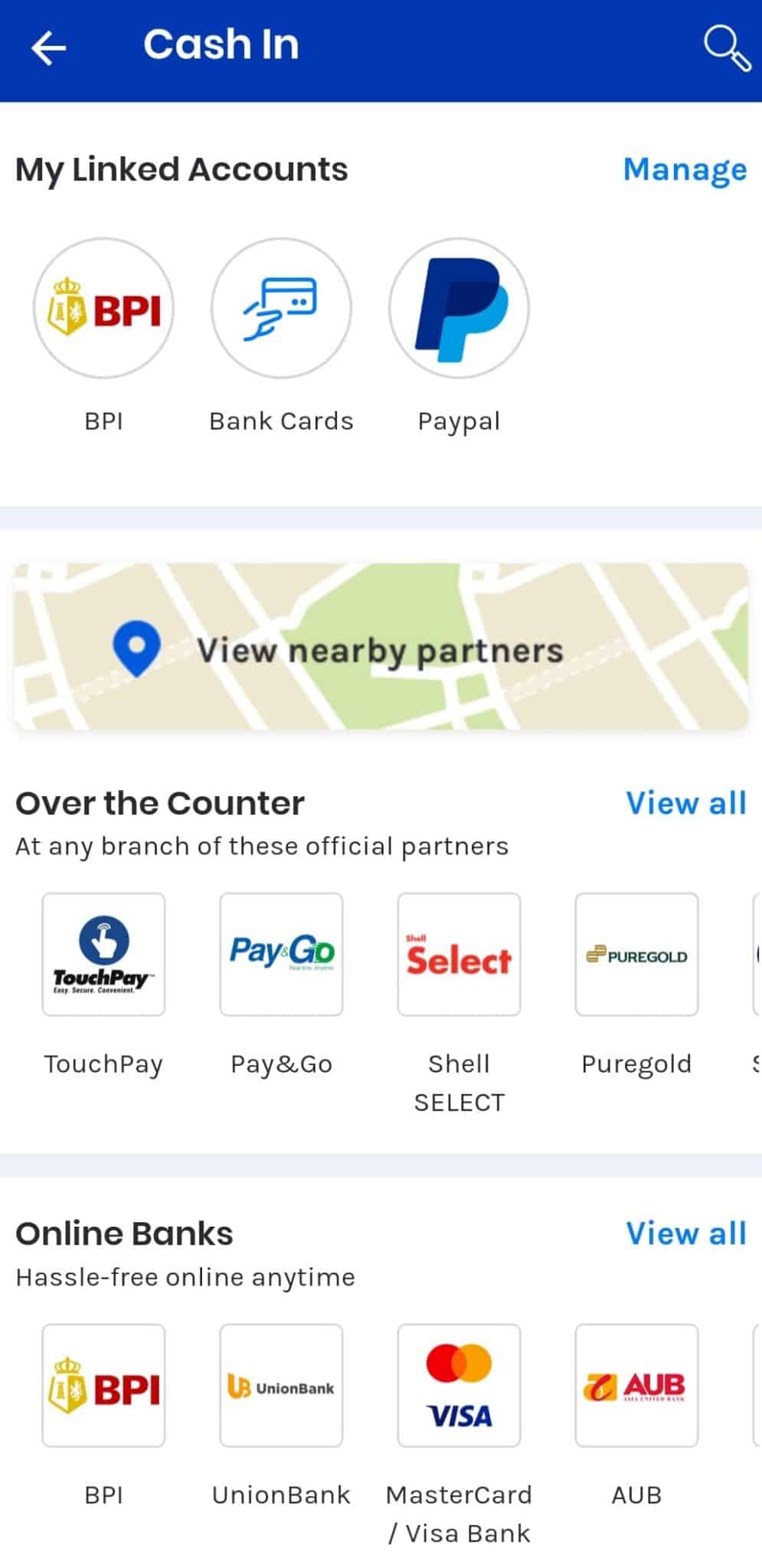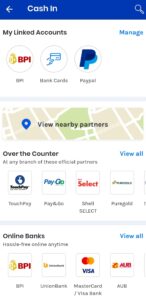 All set?
Favorite GCash Features
Bank Transfer
Instead of going to the bank, I choose to transfer money using GCash. This saves users to wait for long queues that may take hours. I remember there was one time I used to wait for 2 hours just to deposit money! The online system experienced a glitch that slowed down transactions.
This particular GCash feature will only need 3-10 minutes per transaction.
Let's say you have a payroll account. It's best to have another bank account wherein you save your money. Cash in and transfer it to your "savings or checking" account immediately. At least, it will prevent you from withdrawing that as well.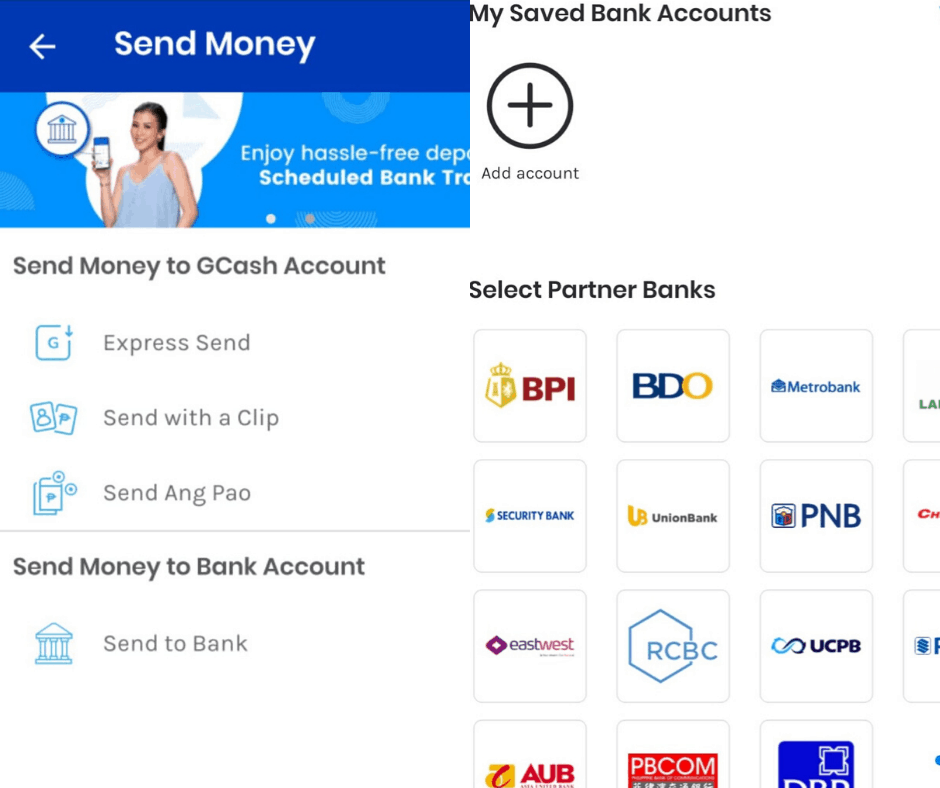 Send Money
Do you need to send money to your supplier? What about to your employees? Or, maybe chip in for your group party? Of course, there are TONS of stories online asking for donations or help. Do it via GCash!
It's helpful when you're sending money to another local bank or to another GCash user.
There's a new feature called KKB,which I haven't tried yet. One will request for a specific amount and the app will notify you how much you owe. Cool, isn't it?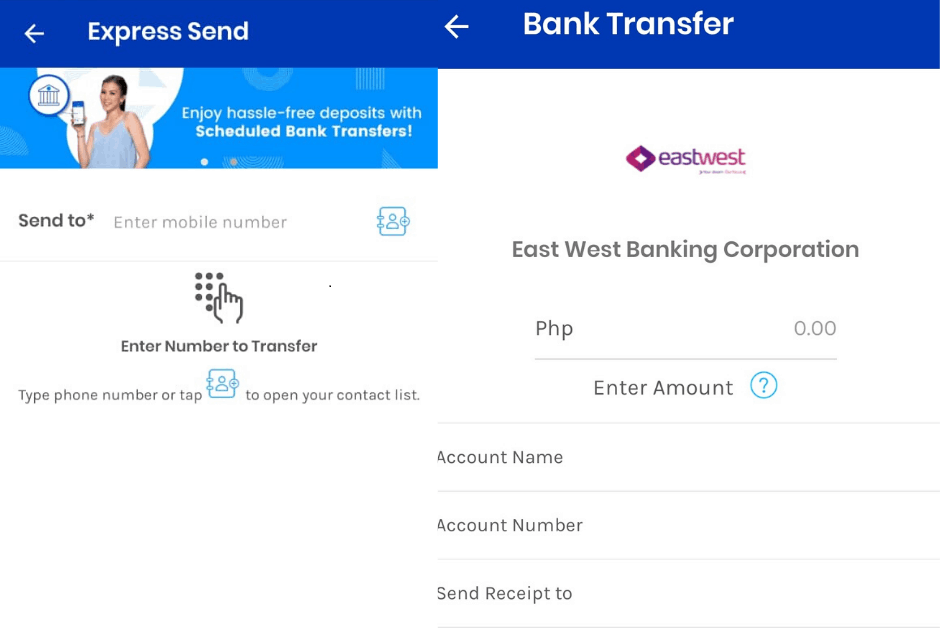 Pay Bills
GCash almost have all the billers you can possibly think of! Meralco, Water utilities, credit card, real estate, transportation, and even schools!
It's mostly useful in paying for taxes. If you're a freelancer or sole prop owner, it means duties for BIR 2551Q or BIR1701. I used to head to partner banks but GCash also has this feature.
Enter the branch code and voila, you're all cleared up.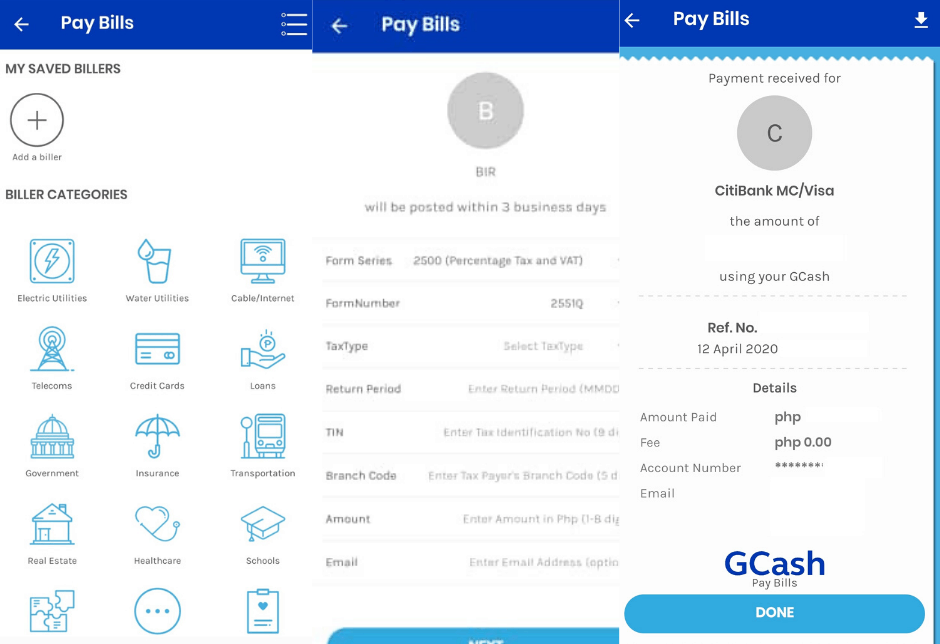 Buy Load
Are there times when your internet is down so you need to load your pocket wifi? GCash will let you buy load with REBATES! You're allowed to load all networks with 3.5% rebates.
Another way to save money!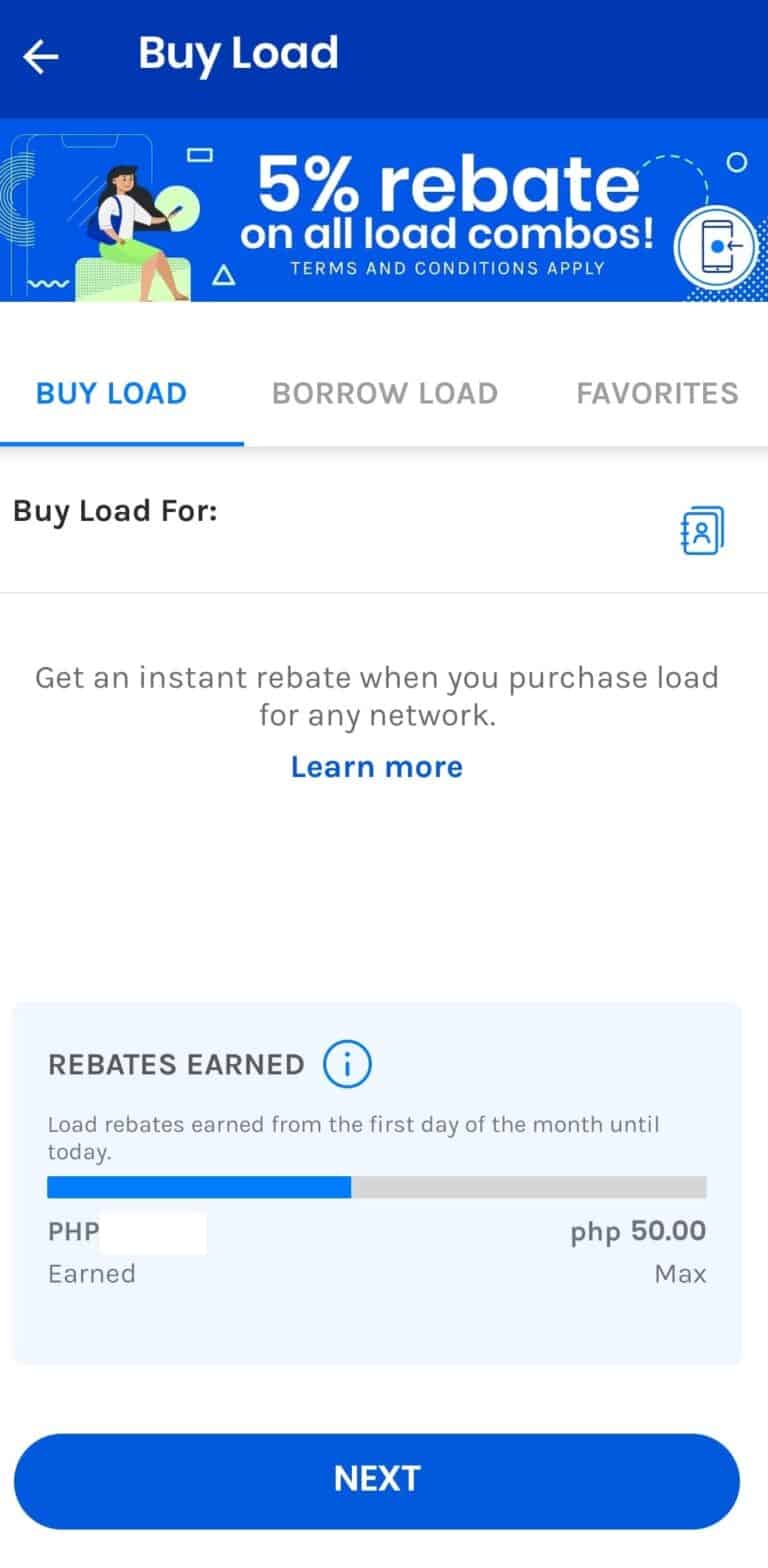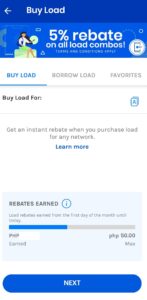 Download Statement of Account
I personally love keeping Statement of Account! This GCash feature allows you to send a summary or record of what you did using the application by showing your credit and debit. If you're also reflecting on your expenses, you can use this as well.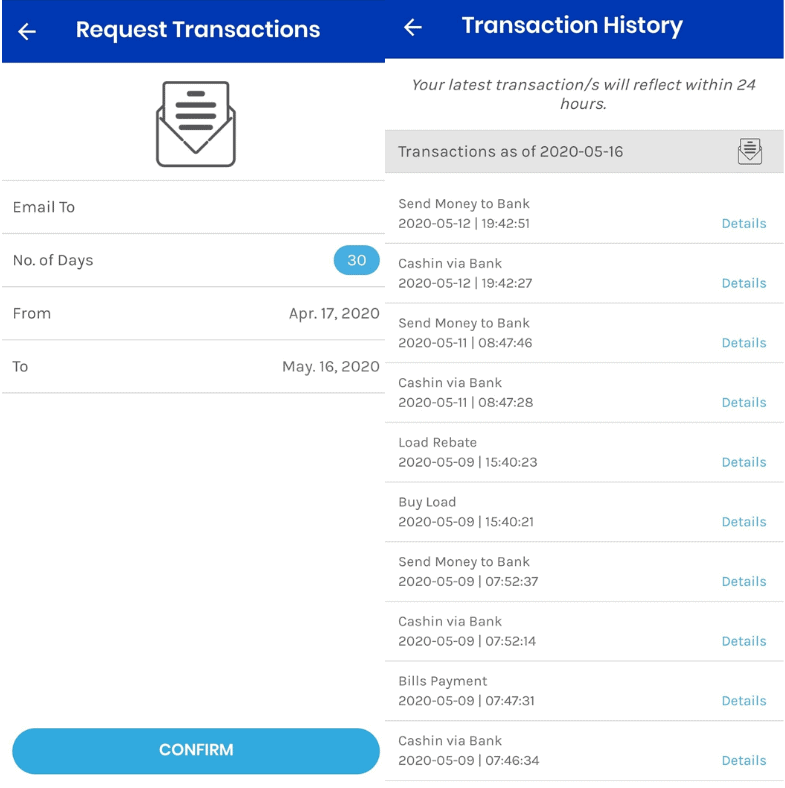 When I first used it, I did a 6-month record sent to my email. Woah! I was very surprised to know how much money I've earned (or wasted).
Other Features
GCash Forest: Earn points for each transaction to donate and plant trees.
Save Money: GCash has partnered with CIMB for digital banking.
Refer Friends: You can also earn through this app! There's a maximum limit of 1,250php but it's a good amount for saving or paying off one bill! After all, "sharing is caring". Lol.
Hi, I've been loving GCash so far, and was hoping you'd join me. I've shared PHP 70 worth of freebies for you to try it out: https://gcsh.app/r/aIkqc0D
Last Question: Is it safe?
Based on MY experience, it's safe and convenient for transactions. There was one time that my cash in was not credited so I called their CS hotline immediately. After two business days, it was credited back.
There's no perfect money app. Even apps of well-known banks may experience glitches, right?
What's important is to understand its features to serve its purpose: make our lives easier!